Las Figuras Musicales
(1)
Se trata de un crucigrama en donde los niños tendrán que completar con los nombres de algunas figuras musicales así como poner el valor de cada una de ellas.
música
Recommended age: 5 years old
Created by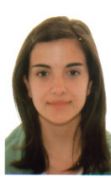 Top 10 results
Do you want to stay in the Top 10 of this activity?
Log in
to identify yourself.
Create your own free activity from our activity creator
Compete against your friends to see who gets the best score in this activity