Most Common Verbs
(29)
Find some of the MCV we have studied and with your partner, write 5 long sentences, including at least two (2) of those verbs in each sentence.
Write them in a Google Drive Document to present them to the class.
Created by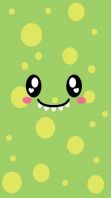 Top 10 results
9
Do you want to stay in the Top 10 of this activity?
Log in
to identify yourself.
Create your own free activity from our activity creator
Compete against your friends to see who gets the best score in this activity